CreditAccess Grameen's philosophy is based on our vision and mission and we ensure that the organization is focused towards achieving the same.
Vision – CreditAccess India
To be the preferred financial partner of Indian households lacking access to formal credit, enriching their lives by providing convenient and reliable solutions, matching their evolving needs.
Mission – CreditAccess Grameen
To be the preferred financial partner of 1 Crore low-income households lacking access to credit, by the year 2025.
To be a responsible, sustainable and trusted provider of need based financial and developmental services with benchmark efficiency, using technology and innovation to achieve the most affordable pricing.
CreditAccess Grameen`s Guiding Principles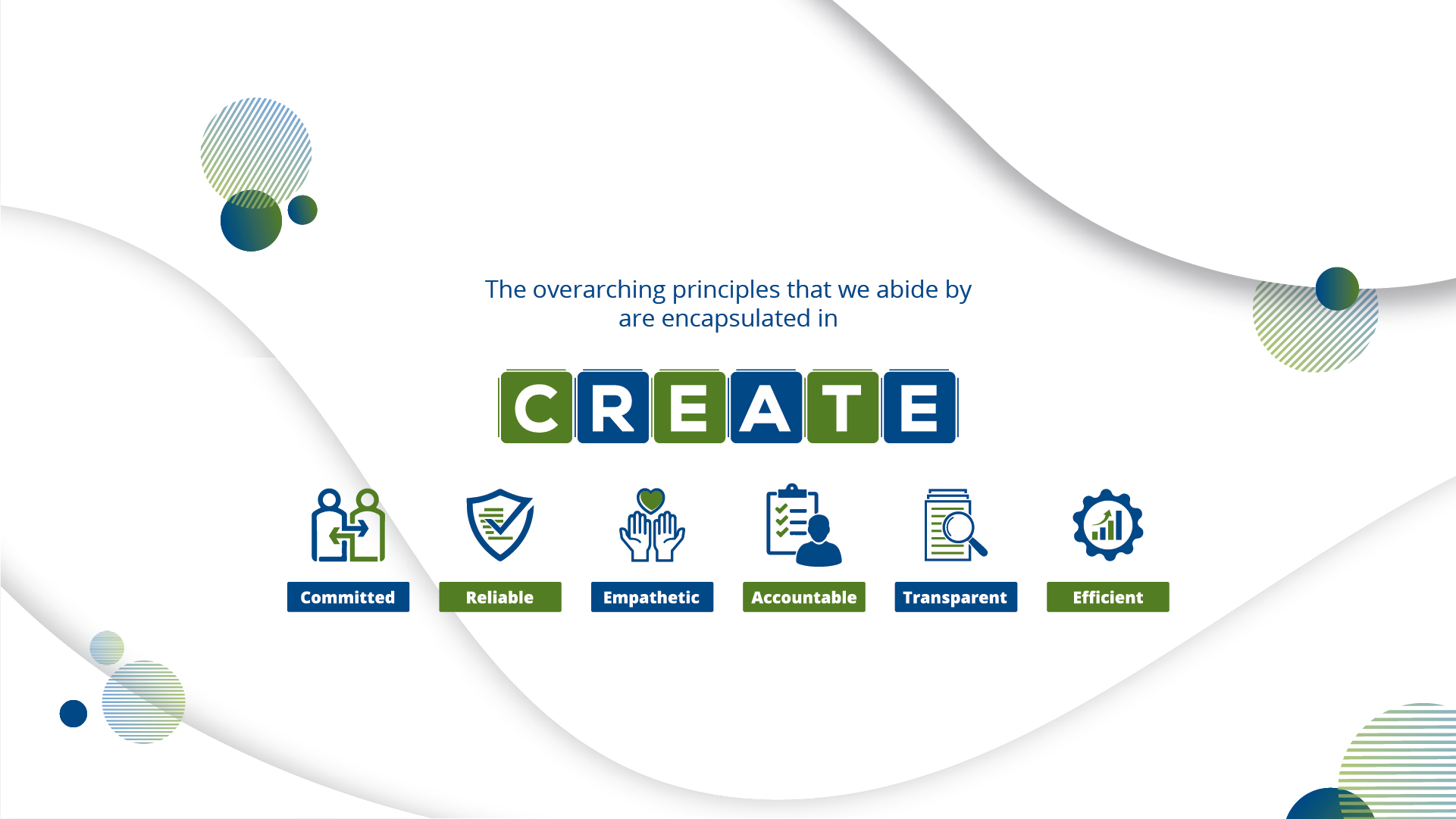 CREATE stands for
COMMITTED We shall honour all our commitments. We are committed to our mission.
RELIABLE We shall not deviate from any of the policies and procedures.
EMPATHETIC We shall be sensitive to the situations and circumstances of the people with whom we are dealing and provide them support to the best of our abilities.
ACCOUNTABLE We shall be accountable for all our deeds, actions and words.
TRANSPARENT We shall provide full disclosures, to all our clients, in terms of the services and fees. We shall make our financial statements, reports and accounts as clear and as comprehensive as possible.
EFFICIENT We shall be punctual, disciplined in all transactions with our stakeholders, strive towards reducing operational costs and thereby provide services to our customers in a cost-effective manner.