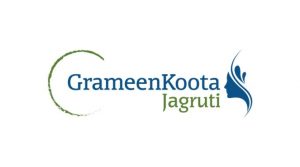 CreditAccess Grameen's Jagruti program was created as an awareness building tool, with a vision to empower our customers by providing them with information. We conceived the concept of Jagruti after a rigorous process of deliberations with women as the target group, key stakeholders (within and outside the MFI) and leveraging design-thinking principles. We crafted and positioned the persona of Jagruti as a trusted friend of women and decided that letters should be the means of communication with Jagruti's audience given that storytelling has always been a critical channel of providing information in India.
Letters written by Jagruti are read out at the center meetings every week. The letters are written in an engaging colloquial and lively tone. They cover a range of relevant issues such as health and hygiene, sanitation, drinking water, financial literacy including importance of savings and money management, government schemes, micro-entrepreneurship, trafficking and HIV/AIDS. An impact assessment study of Jagruti revealed that these letters have been successful in spreading awareness on key issues, with an overwhelming proportion of customers reporting high levels of engagement with these messages. It has had a measurable and lasting impact on customer awareness levels and has resulted in a perceptual shift in their mindset.
Jagruti is implemented across all branches of CreditAccess Grameen.
Find us on YouTube: