October, 2021: "Happiness is being able to give back to your society" – District Collector Mahantesh Bilagi IAS
CreditAccess India Foundation is a subsidiary of CreditAccess Grameen Limited that works for social development causes like Health, Education, Livelihood, Environment and Humanitarian aid. On October 8th 2021, the foundation donated ICU equipment worth INR 5.6 lakhs including ICU cots, side tables, and crash carts to Chigateri District Hospital, Davanagere, Karnataka.
Some of our customers who were present at the event handed over the equipment to the hospital on our behalf. The District Collector Mahantesh Bilagi IAS who was the guest of honour at the event said that he is happy that organizations like CreditAccess Grameen is giving back to society through such initiatives.
Other dignitaries present at the event were District Health Officer (DHO) Dr. Nagaraj, Lead District Manager Mr. Shusruth, Superintendent and Surgeon of Government Hospital Dr. Jayaprakash, other Government officials, representatives of Dr. Sachidananda Memorial Education Trust, media representatives, our Zonal Manager Venkat Naik, Regional Manager Sachin Kumar M R, General Manager Jagadeesh B G, and COO of CreditAccess India Foundation Anand Yadwad.
Our Mobile Lab was also introduced to the government officials who were extremely enthusiastic about the possibilities it would offer.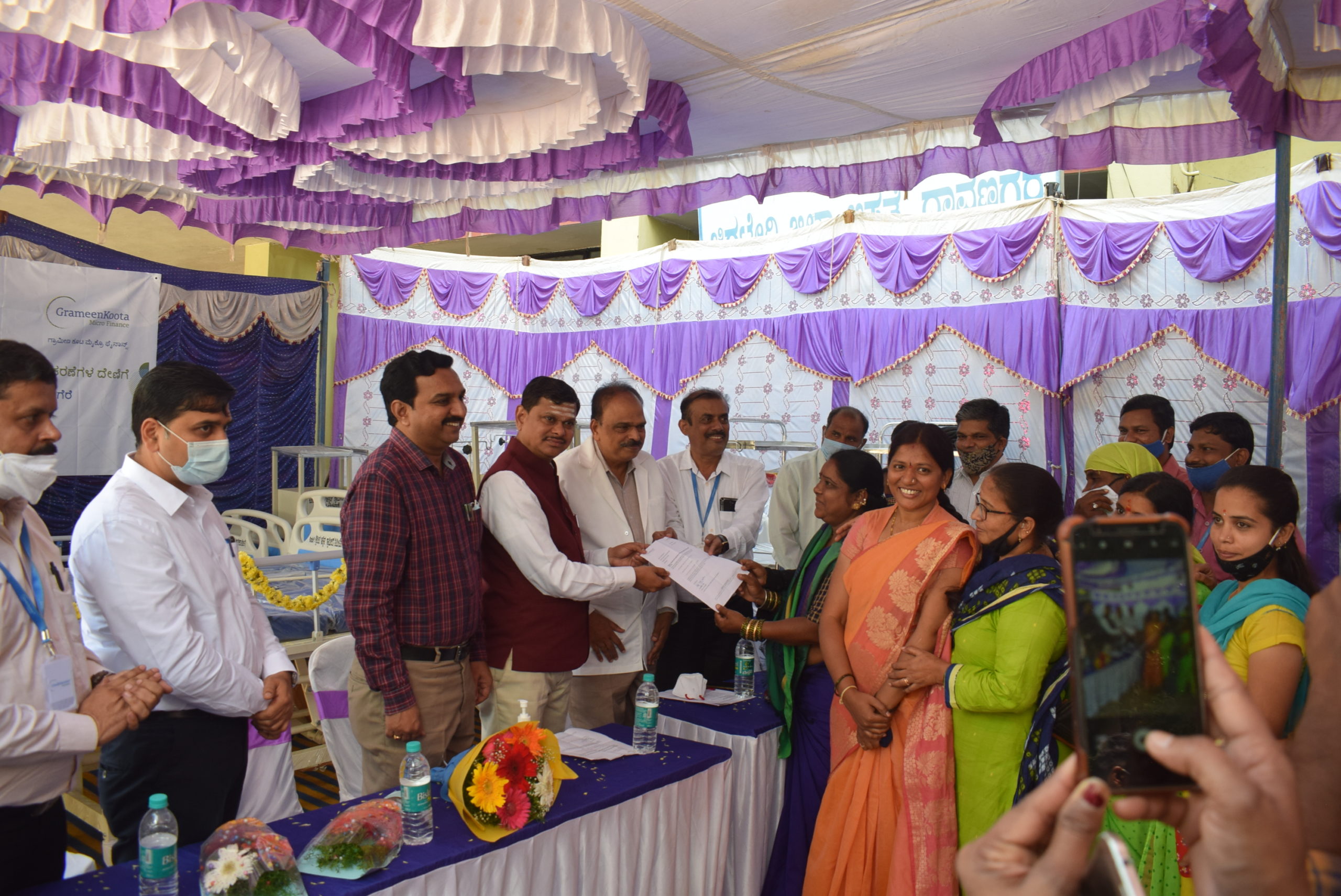 ICU Equipment Donated to Chigateri District Hospital by CA Grameen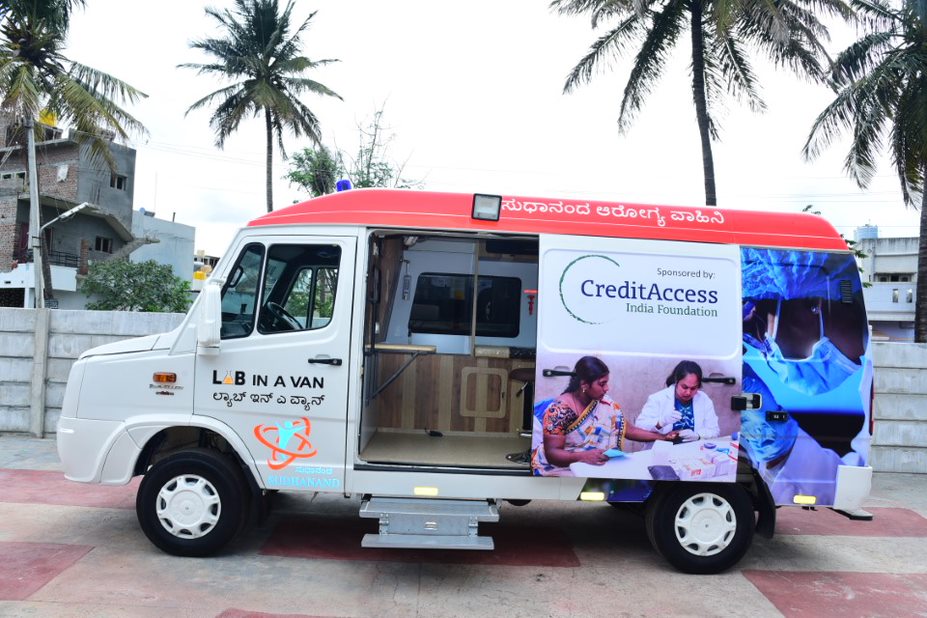 LAB IN A VAN – A Mobile Lab Initiative by CA Grameen