In today's modern era, digital learning has become an integral component of our education system. But, many rural students in our country lack adequate access to it owing to their financial constraints, infrastructural challenges like poor internet penetration, interrupted power supply, etc. These barriers are widening the digital divide for them and hindering their progress.
In an effort to broaden digital learning opportunities at rural areas, our CSR wing, CreditAccess India Foundation, operates free digital-self learning centers, for rural students aged 6-16 years in partnership with NGOs. Through this initiative, the Foundation aims to bridge the digital divide for rural students, improve their learning abilities, help them to explore and gain knowledge beyond their academic curriculum.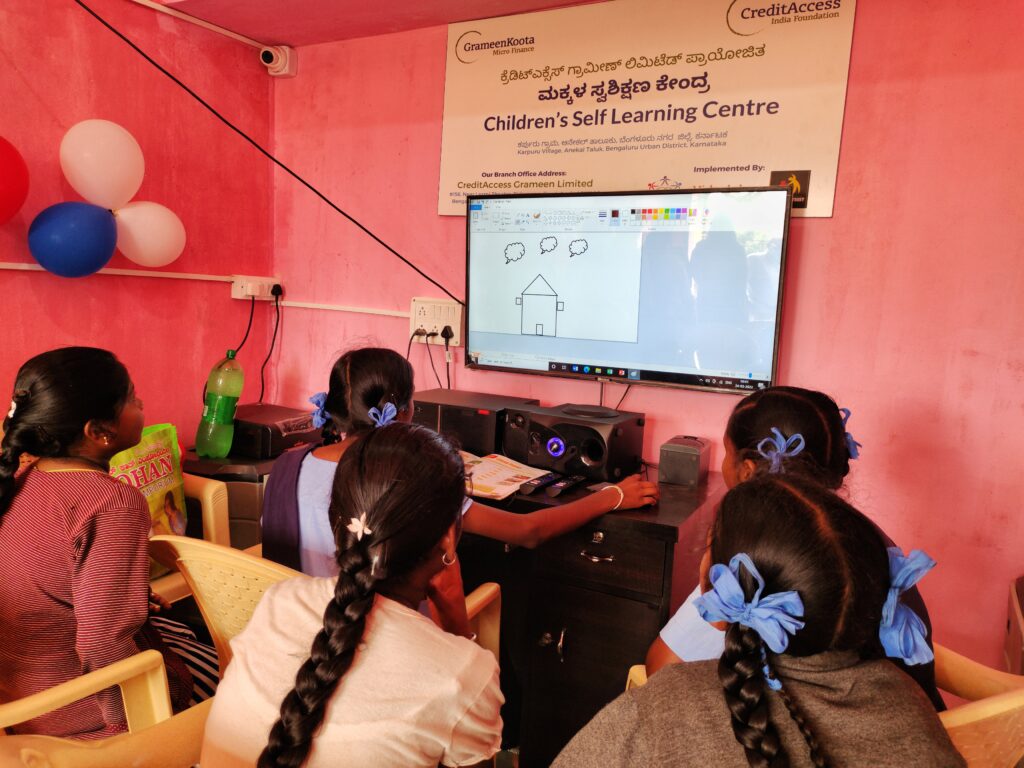 The centres are equipped with internet-enabled computers with power back-up, smart TV's, and a facilitator to guide the students. It leverages technology, peer discussion and collaboration to impart an inquiry-based learning environment. This sparks curiosity in young minds, and makes learning fun for them. It charts out a path for them to become self-learners while enhancing their confidence. Furthermore, the use of technology in a more independent setting increases the students' motivation for learning and induces a sense of "empowerment" in them.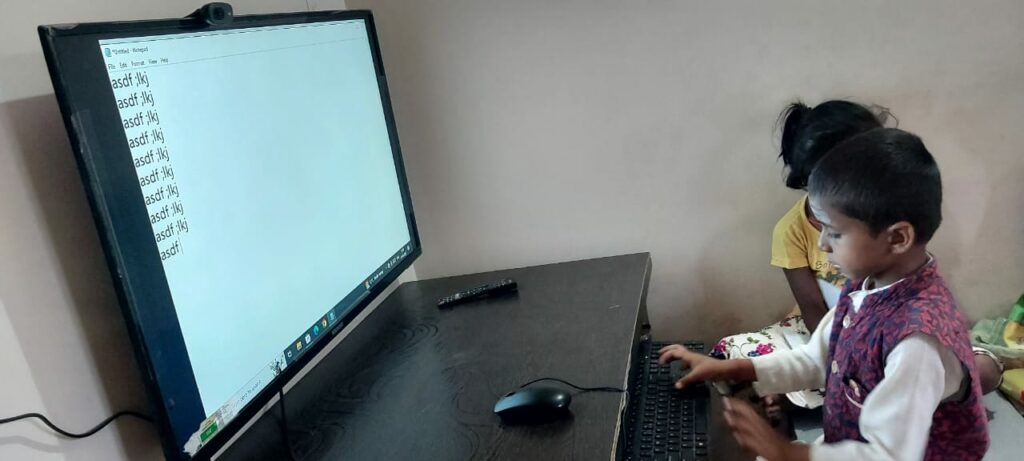 The initiative also encourages the students to ask questions and seek solutions to it. This helps to feed their curiosity, and enable them to apply their learnings to diverse spheres in the real world. Additionally, students can regularly consult the centre facilitator, receive feedback, and reflect on their learning outcomes with their co-learners.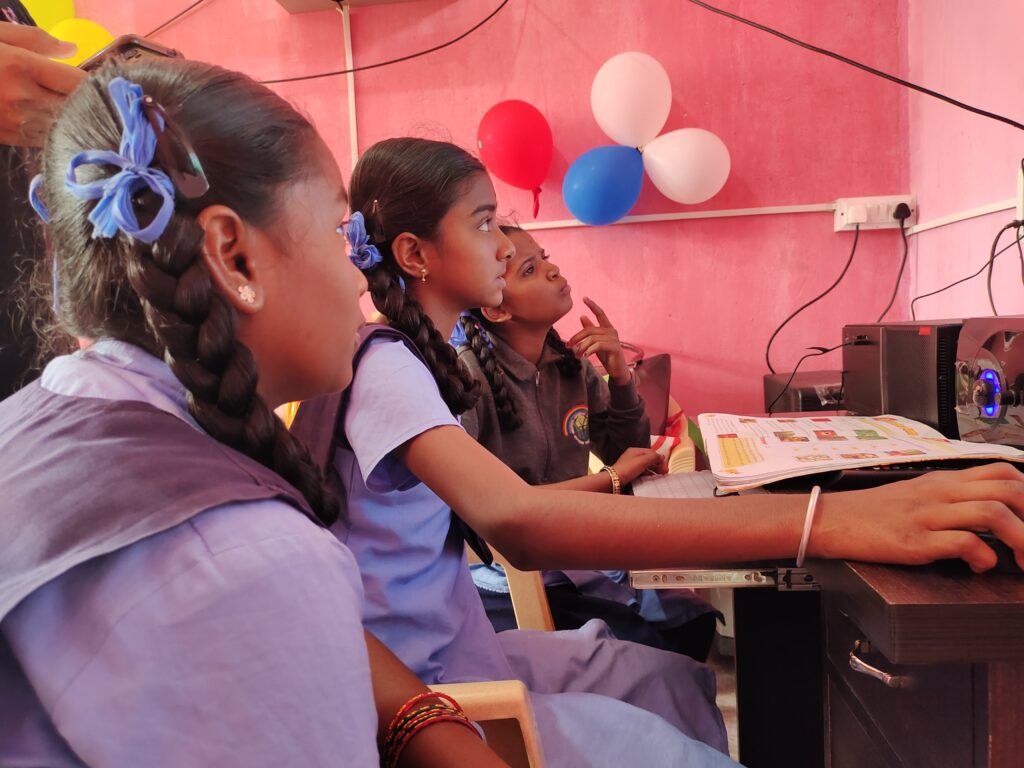 Ms. Nandini, a government school student who regularly attends our self-learning centre in Anekal, Bengaluru, excitedly shares, "One day I was wondering, if there exists an insect which cannot close its eyes. After exploring the answer to this question at the self-learning centre, I was surprised to get to know about the existence of such an insect! I shared this with my friends at school and they were happy to know about it. I look forward to learn many interesting things like this at the centre."
Ms. Dhanushree, a class 5 student from Anekal, Bengaluru, adds, "I regularly visit the self-learning centre along with my sister. I use the computer to learn drawing, craft, etc. I have also tried the Google voice feature and browsed many educative information. I look forward to visit the centre and learn new things."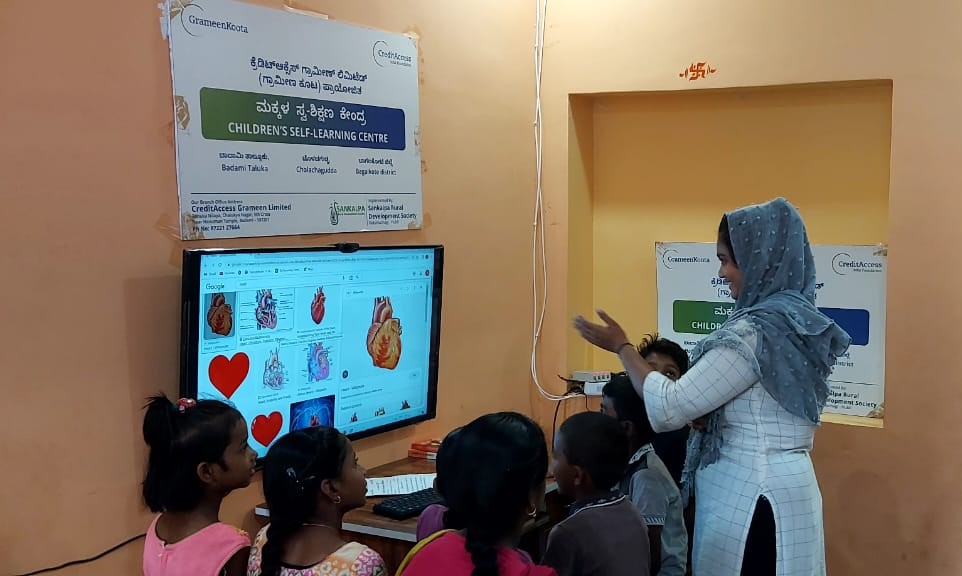 Additionally, students are also occasionally engaged in various value-added activities like paper art sessions, story reading sessions, quiz, drawing contests, etc. This gives them a holistic learning experience and helps peak their interest to visit the centre regularly. As on 31 December, 2022, ~320 students visit our digital self-learning centres regularly. These centres play an instrumental role in helping them gain access to best in class learning opportunities in a safe and convenient environment, within their own communities.
At present, we operate 3 free self-learning centres. Our first centre is located at Anekal in Bengaluru, and is run in association with eVidyaloka. The second centre is based at Badami in Karnataka, and is operated in collaboration with Sankalp Rural Development Society. The third centre is situated at Madurai in Tamil Nadu, and is operated in partnership with YellowBag Foundation.