Water scarcity is one of the leading challenges for sustainable development. It is the need of the hour to attain self-sufficiency to fulfil water needs. With a focus on strengthening water security for government schools, our CSR wing, CreditAccess India Foundation has implemented roof-top rainwater harvesting projects at 4 government schools in Mulbagal, Kolar district of Karnataka in association with Biome Environmental Trust. The Trust is a civil society organization which is advocating for sustainable water management, since 2009. This project began in July 2022 and was completed by February 2023.
This initiative aims to capture the water conveyed off the roofs, filter the same and store it in underground sumps. In 2 of these schools, the water overflow from the sump is used to recharge the shallow aquifer and increase the groundwater tables through recharge wells.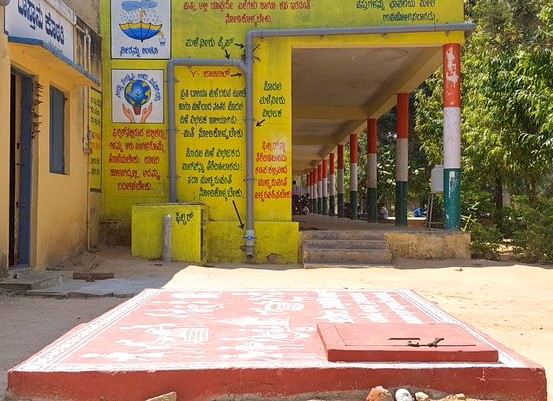 The initiative supports around 800 students and staff members across the four schools, ensuring that their water requirements are met in a sustainable and cost-effective manner.
Speaking about the project implemented at his school, Mr. Srinath, a government school teacher, says, "CreditAccess India Foundation in association with Biome has built a rain water harvesting structure at our school. A sump has been constructed which can collect the rain water conveyed off from the rooftop. We use this water for cleaning toilets, gardening purpose, and also store it for future use. This has helped fulfil water requirements of ~150 students of our school."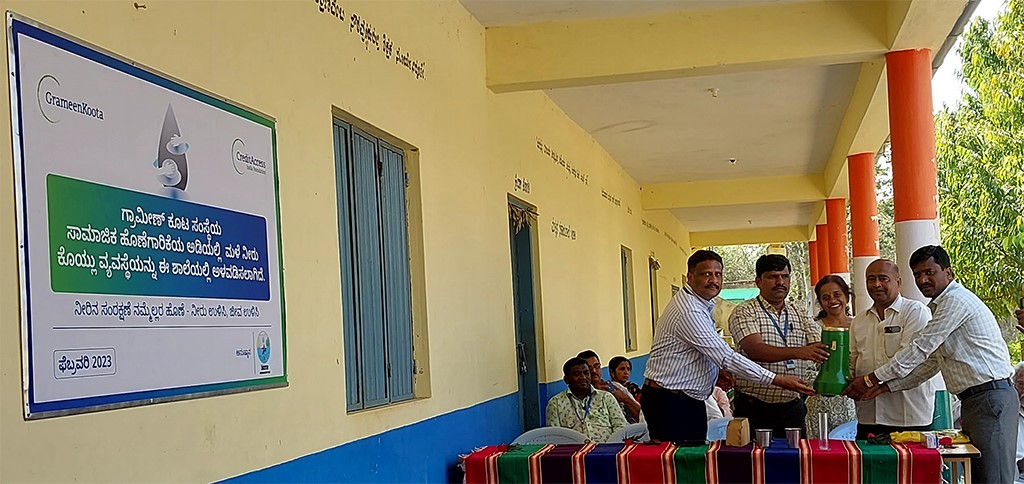 The benefits of rainwater harvesting structures implemented at these schools are manifold. It's an ideal solution for water requirement especially during the summers when the district faces water scarcity. The rainwater harvesting structures increases ground water level and quality, while reducing the run-off. Furthermore, it is cost-effective and easy to maintain once implemented, thereby reducing water and electricity bills.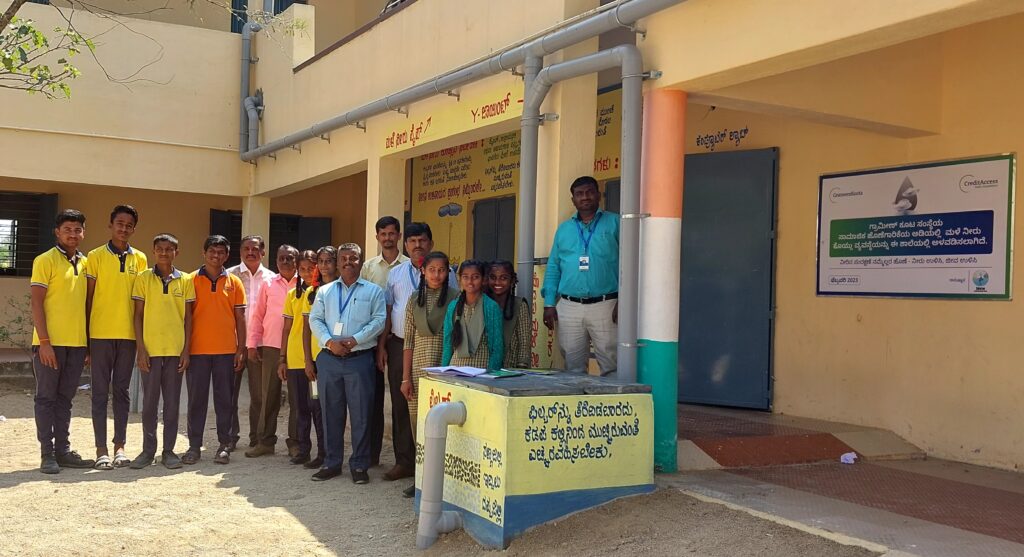 Rainwater harvesting is not only a sustainable and cost-effective solution for meeting the water needs of schools in Kolar, but it can also have a positive impact on the wider community. With a growing focus on sustainable development, initiatives like this can provide a blueprint for how we can achieve self-sufficiency in water management and move towards a more sustainable future.