January 2023: We are proud to announce that CA Grameen has once again been certified as a Great Place to Work! This is a testament to the strong and positive culture we have created together, and to the leadership team that embodies it every day.
The Great Place to Work certification process is a thorough evaluation of our company culture and employee satisfaction. It is a rigorous process involving feedback from thousands of employees across our company at different levels and different functions. We are honoured to have received this recognition for the fourth consecutive year. This achievement is a result of the great team spirit and positive work environment that we have cultivated together. It is also a reflection of the trust and respect that we have for each other, and the sense of purpose that we all share.
At CA Grameen, people always come first, and our employees are at the heart of everything we do. We would like to extend our gratitude to all our employees for their contribution in making CA Grameen the amazing company it is today. The effort and commitment of our employees is what make us truly a Great Place to Work. We will continue to strive for excellence and ensure that CA Grameen remains a place where all employees feel valued, supported, and empowered to achieve their full potential.
Here's to many more years of being a Great Place to Work!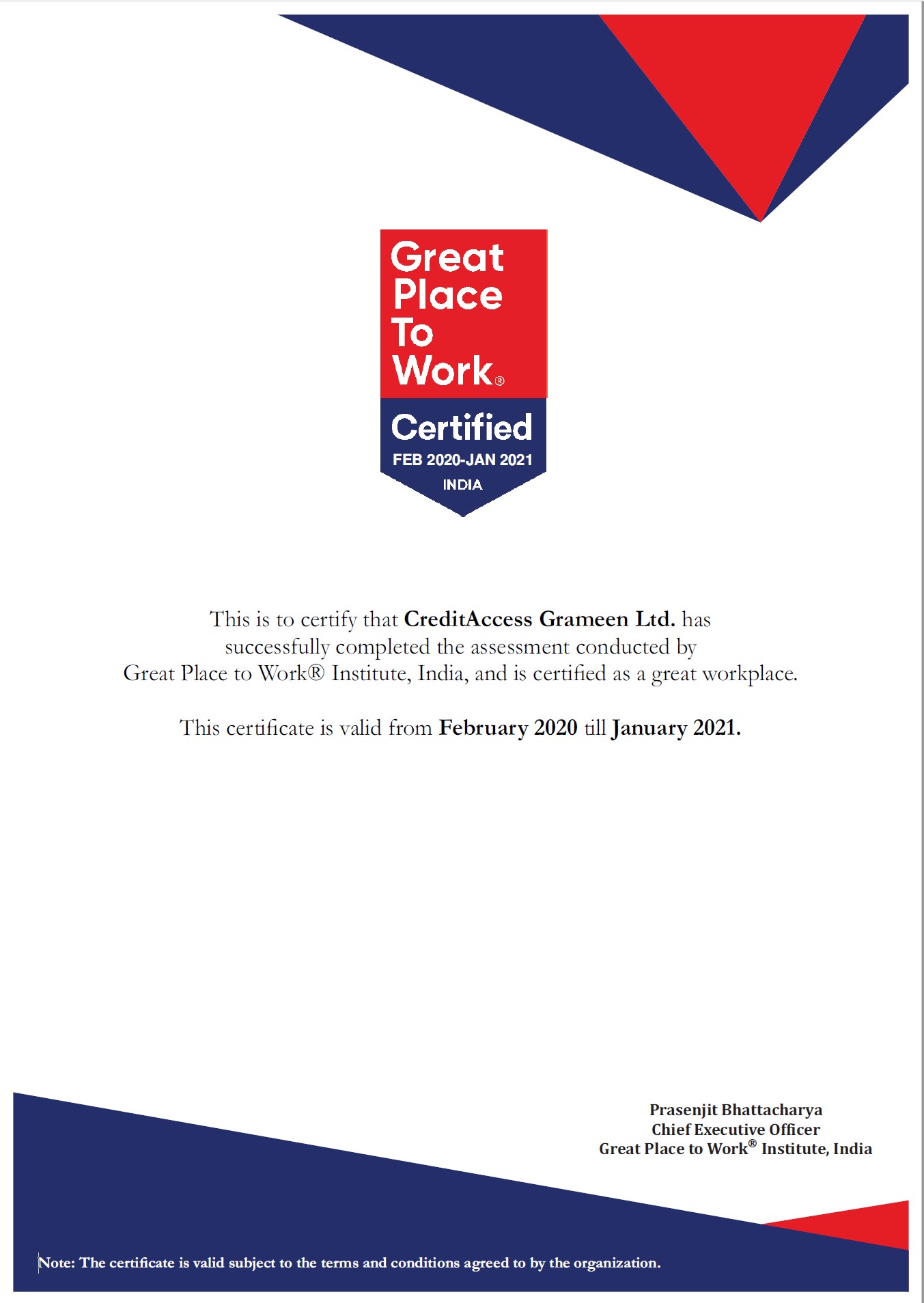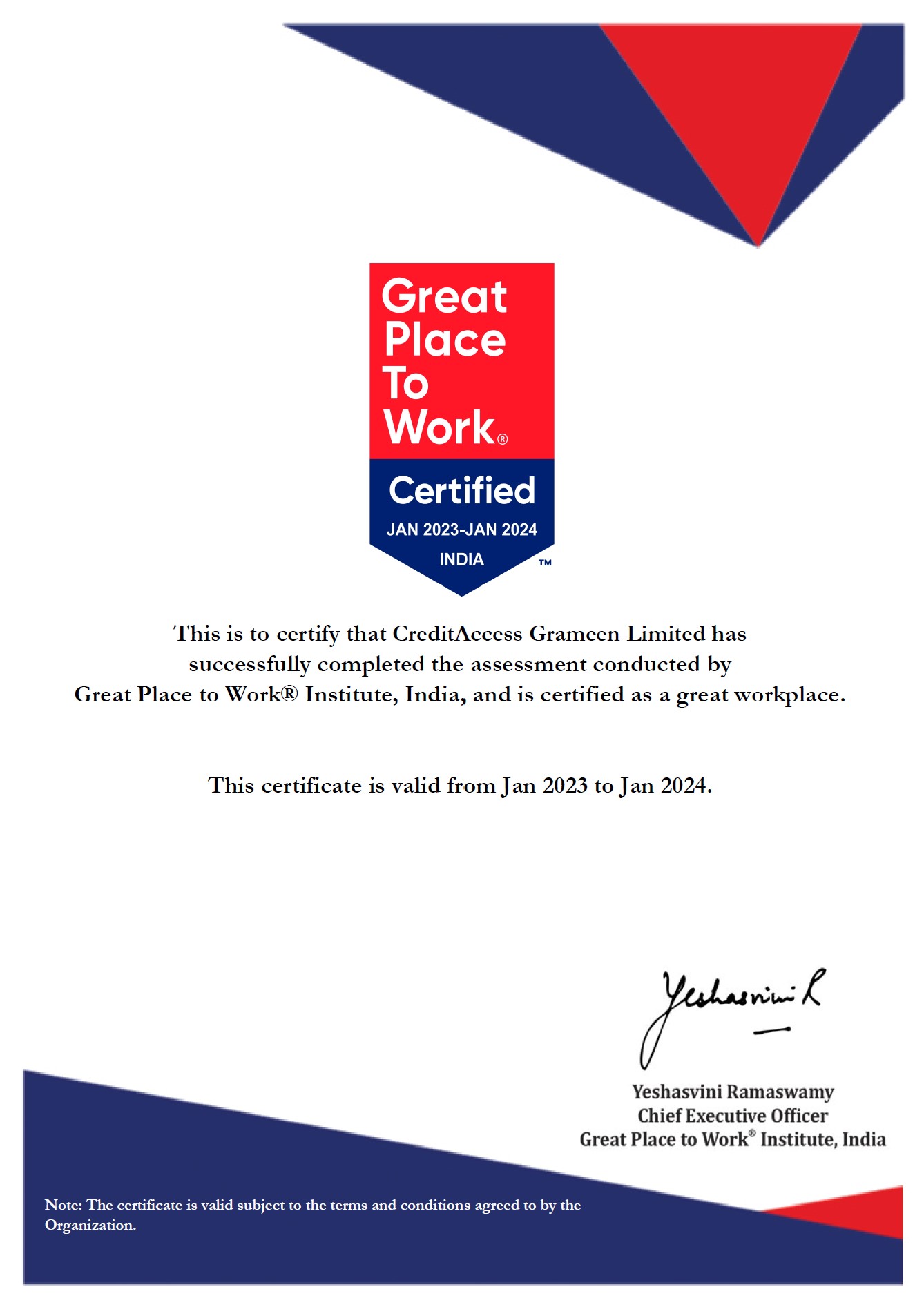 CreditAccess-Grameen_Great-Place-to-Work_2020-21
Great Place to Work Certification 2023-24.
CreditAccess Grameen Limited_Great-Place-to-Work-2022-23