Intellectually challenged students often face challenges with cognitive functioning and adapting to traditional classroom environments. To provide an interactive learning space and improve outcomes for such students, our CSR wing, CreditAccess India Foundation, has established a free smart classroom at the Central Institute on Mental Retardation in Trivandrum, Kerala. The classroom was inaugurated on 1 March, 2023, by the chief guest, Mr. George Joseph, Chairman, CA Grameen, in the presence of the guests of honour: Mr. Arun Kumar, KPS, ACP, Thiruvananthapuram, Mr. Ramachandran, IPS, S.P, Mr. Ganesh Narayanan, Dy. CEO & CBO, CA Grameen, Sr. Elise Mary, Director, CIMR, Mr. Ravi Kumar, Management Committee member, CIMR, Fr. Saji, Kamukincode Church, Kerala, Mr. Jagadeesh Begur, General Manager, CA Grameen, and Mr. Manjunath, Business Head -Tamil Nadu & Kerala, CA Grameen.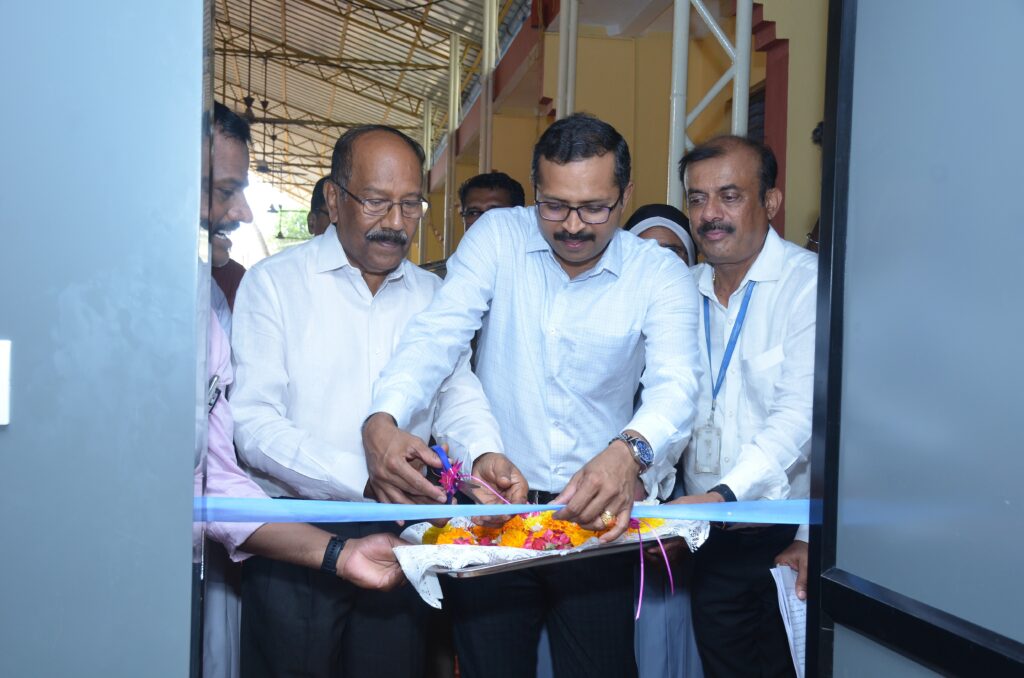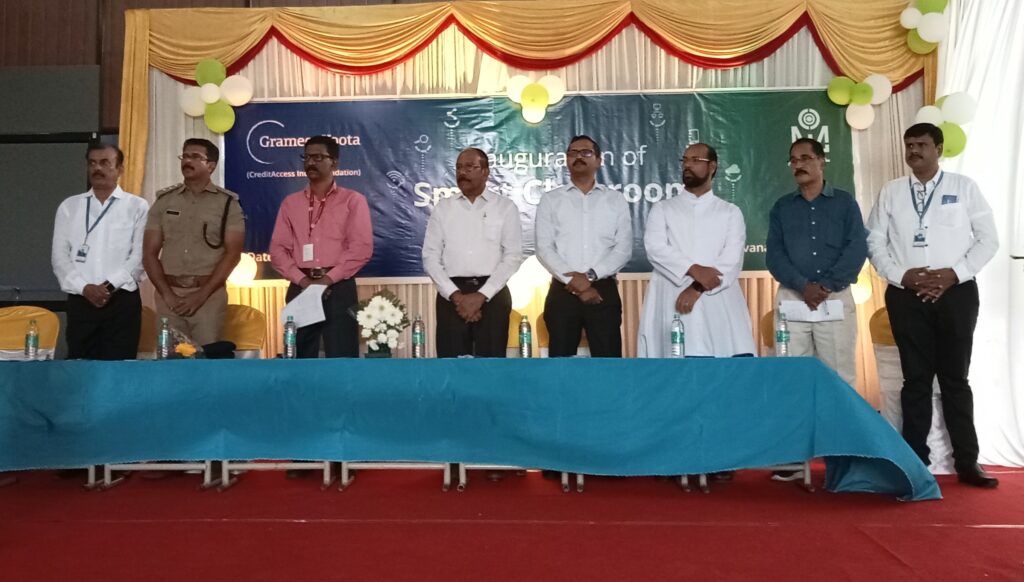 The smart classroom is equipped with high-tech audio-visual tools, including interactive whiteboards, projectors, laptops, and speaker systems, which engage students and enhance their learning experience. These tools improve comprehension and retention of concepts, while the class's flexibility allows students to learn at their own pace, develop their abilities, and build their confidence.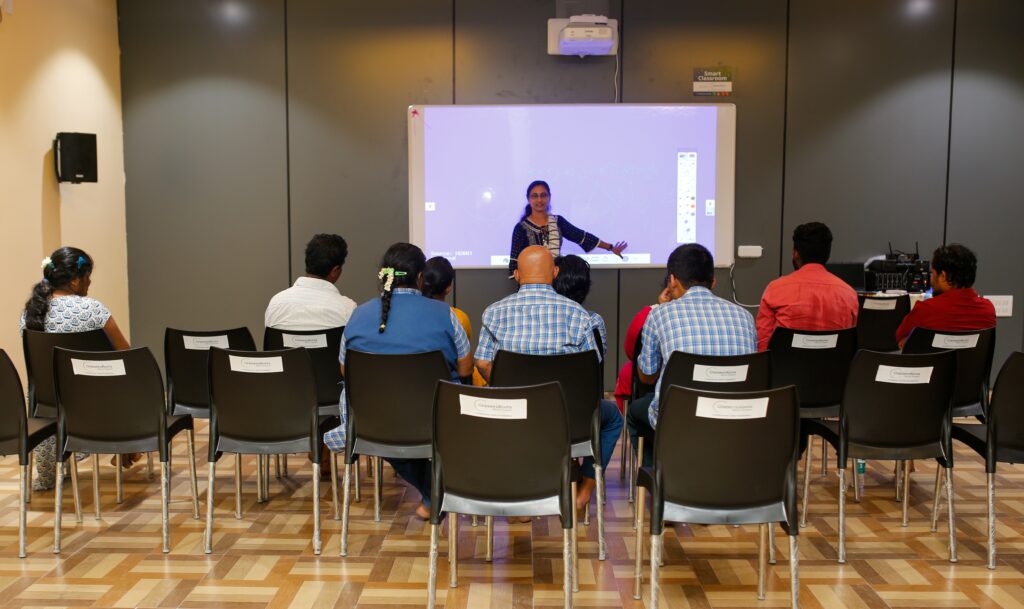 Mr. Ganesh Narayanan, Dy. CEO & CBO at CreditAccess Grameen, stated, "We believe that the smart classroom will provide the intellectually challenged students, an innovative and engaging environment which can enhance their learning experience and build their confidence."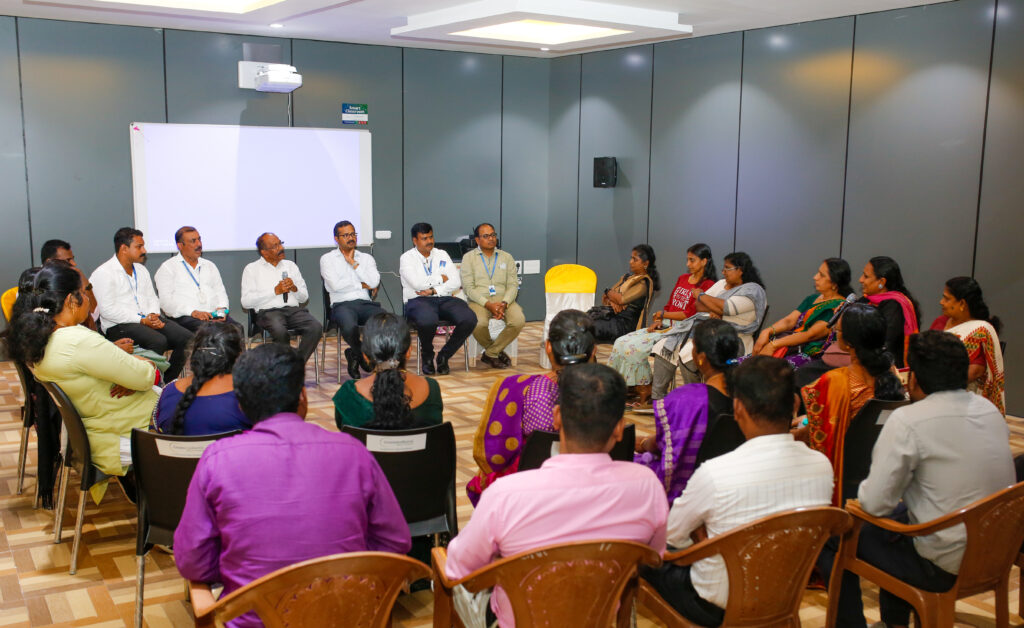 "We are proud to partner with CreditAccess India Foundation to provide a smart classroom. By using technology, we can create an inclusive environment for the intellectually challenged students to learn and grow", said Sr. Elise Mary, Director of CIMR.
Excited about teaching in the smart classroom, one of the teachers remarked, "The smart classroom helps me elicit student attention and enhance their engagement. It will empower me to explain each part of the lesson more effectively!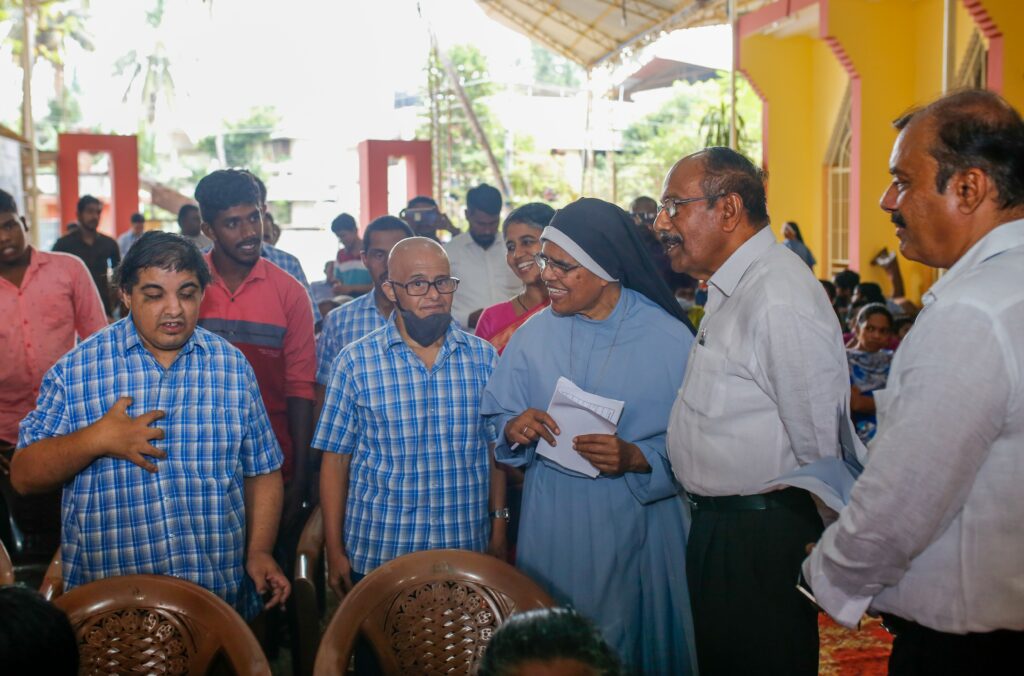 We are hopeful that this initiative will play a significant role in reducing educational and social exclusion for the intellectually-disabled students, while bridging the digital divide for them.